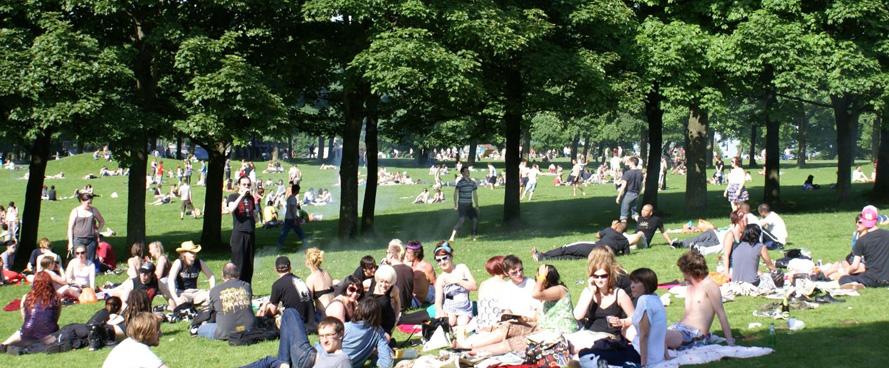 Area Guide to Woodhouse Leeds LS2
Surrounded by trees and green space, Woodhouse is an increasingly popular area for professional lets in Leeds. Less than two miles north of the city centre and home to the University of Leeds it has a diversity of property types, restaurants and shops.
Eating & Drinking
Woodhouses' large student community lends itself to vibrant nightlife and a diverse food scene. The well known Arkwright's fish and chips is popular and there is a Middle Eastern and Indian restaurant. Pubs and bars are the main attraction however, with The Chemic Tavern and TJ's often featuring live bands.
Entertainment and culture
Close by, Hyde Park boasts one of the oldest cinemas in Yorkshire. The Hyde Park Picture House screens a mix of recent releases, independent productions and arthouse films.
Sport and leisure
A couple of miles up the road, Headingley stadium just up the road which is home to Yorkshire County Cricket Club, Leeds Rhinos Rugby League and Leeds Carnegie Rugby Union.
Shopping
Although close to the larger Hyde Park, it does have several of its own shops and amenities, including pharmacies, a dentist and optometrist. There is also an independent book shop and music store.
Transport
There is excellent public transport to the university and city centre. The area is also pedestrian and bike friendly. Leeds Bradford Airport is seven miles away.
Working
Employers from almost all industries have a base in Leeds. It is a major hub for professional services, law and financial services, with well known companies such as First Direct, Yorkshire Bank and Leeds Building Society. It also has the highest number of central government jobs outside of London, with the Department of Health particularly. Asda's headquarters are close to the station and Morrison's HQ is a short hop to the edge of Bradford.
Schools
Woodhouse and and the surrounding area has a good selection of schools that include:
Quarry Mount Primary School
Blenheim Primary School
Leeds City Academy
Brudenell Primary School
University of Leeds