Services Overview
With a host of properties for rent in Leeds, we are proud to be the city's highest rated agent for student and professional lets. We provide quality properties and great service to tenants and landlords in the most popular locations in LS6, LS4, LS7 and beyond.
Student Properties for Rent in Leeds
Located in central Headingley, we are ideally located for students starting their housing and right on your door step if you ever need to call in. We've been managing student properties for over ten years and renting with sbliving is the safe and sensible choice.
We are selective about the properties we accept
Your monies are protected with client money protect
We provide 24/7 maintenance
Offices which are easy to access
Extensive portfolio of properties in desirable areas; Headingley, Hyde Park, Meanwood, Woodhouse and Burley
Professional Properties for Rent in Leeds
We have a large portfolio of quality, professional properties to rent from room shares to city centre flats in Leeds. We are friendly and flexible in the application process and continually look for ways to make moving as easy and stress free as possible.
We use digital document signing
Much of the process can be completed digitally and remotely, reducing inconvenience
We are quick and thorough through the referencing process, giving quick and fair decisions
We have an application fee promise
We also provide the highest standards of ongoing service with
Dedicated maintenance team providing 24/7 maintenance service
Offices open until 6pm and also on Saturdays
Property Management for Landlords
We are always looking to take on high quality professional and student properties across Leeds.
At sbliving you have the opportunity to have a full consultation with one of our Directors to discuss your properties, objectives and levels of service required. With our experience and expertise in the Leeds lettings market, we understand the needs of landlords.
Always work on no let no fee basis
All properties are thoroughly inspected and professional advice given as to how they should be presented to the market
High quality photography and media
Marketing on the major portals; Rightmove, Zoopla, Primelocation, Rightmove Students, The Sun, Sunday Times, MSN, Johnston Press, Daily Mail, Mumsnet
Our offices are perfectly located for walk in enquiries
We focus on matching quality landlords with quality tenants – paying the correct rent quickly and efficiently
Tenants are thoroughly, fairly and quickly referenced and vetted
We cover the whole of Leeds and have a national property management service for Landlords with other properties outside of Leeds.
National Property Management
sbliving provide a national letting service to serve the needs of investor clients with properties in multiple locations. We launched this service as a growing number of professional landlords were looking for a single point of contact to provide a consistent and guaranteed level of service.
When managing a multiple region portfolio our vetted and quality approved partners undertake viewings, inspections and maintenance work. However, the remainder of property management such as tenant vetting, collecting rent, paperwork and decision making are controlled by sbliving.
So, you have the benefits of reduced involvement and risk through one point of contact and one level of service from trusted experts.
We offer a full consultancy and management service for any works needed. We provide the full range of services which help you maximise return on your investment.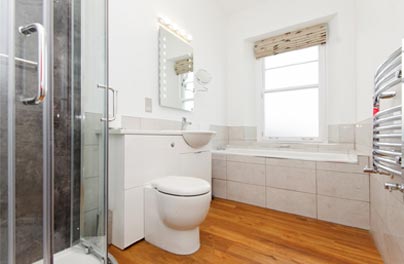 Specification of works
Arrange quotations
Negotiate pricing
Project manage works through to completion
We have a subsidiary building company and a portfolio of successful projects. We recently converted empty office space in to two quality two-bedroomed apartments for professional lets. These are now returning just under £2,000 per month as well as appreciating in value.
Why not get in touch if you'd like to find out more and discuss some of our recent projects.